SAP FICO Training Course Outline
Full Life Cycle End to End Implementation Course in Dubai
SAP FICO Stands for FI (Financial Accounting) and CO (Controlling). SAP FICO is the important module of ERP and both FI and CO modules stores the financial transactions data. Our SAP FICO Training acquaints our participants with the Financial Accounting and Controlling capabilities of the SAP ERP. SAP FICO Module works closely with other SAP modules towards effective process work.
SAP FICO is one of the highly demanded Module of SAP in Dubai
| | | | |
| --- | --- | --- | --- |
| Available in : | Classroom | Live Online | Video |
Appearance Criteria
While anybody can opt have SAP FICO training in Dubai, having experience in Finance and Accounting will be immensely helpful towards landing an SAP FICO consulting position. However, having this background is not a prerequisite. To understand if you should opt for SAP FICO training right now, get in touch with our Career Counselor.
Our SAP FICO Trainers Profile
AJAY JACOB
SAP FICO CONSULTANT and CORPORATE TRAINER
Experienced SAP Professional with 13 years of experience, including 10 years in SAP Consulting and 2 years as SAP-End User,He is recognized by SAP as one of the SAP Mentors. He is an active blogger and Contributor to the SAP Fraternity and One of the Top 20 All Time Contributors in SCN. He has handled large AMS assignments in lead capacity, team sizes between 15 to 25 SAP Consultants. His Core expertise lies in Controlling Module, Asset Accounting, New GL, Simple Finance, S4 HANA 1511 and Cross-Modular integration. He has got great experience in designing business processes and mapping the same into ERP framework.
MAHMOUD AKBAR
SAP FICO Consultant and Corporate Trainer
He is the Lead Corporate & Inbound Trainer for SAP FICO, both Implementation & End User Training. He has recently Undertook Corporate Training for Hindustan Unilever Ltd, Bangalore (Client of Sapphire Global) on SAP – FICO, Ver. ECC 6.0 providing Implementation Training to key end users on real time scenarios, Communicated potential issues and recommended strategies to enable team performance, Provided technical expertise regarding scope, specifications, costs, timing and quality. Other than this he has also Undertook inbound SAP FICO Implementation training for the employees of IBM, Infosys, Wipro, TCS, Fueracia etc.
Key Difference in our SAP FICO Training
Apart from our long experience in assisting professionals acquire their desired SAP position, unlike our competitors in this field of SAP training and certification, we will also provide you with a free 2 month access to an SAP cloud server to apply your newly gained knowledge.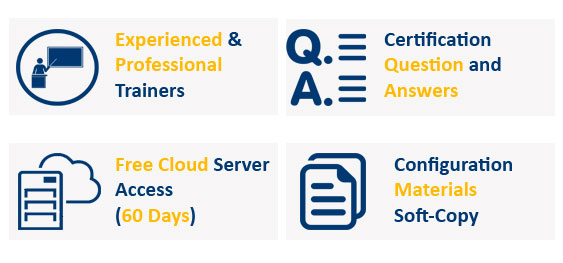 Upcoming Batch Schedules
| Training Type | Start Date | Duration | Course fees | |
| --- | --- | --- | --- | --- |
| Classroom (Weekend) | 9.9.2016 | 60 Hrs | AED 4000 | |
| Live Instructor-Led Training | 12.9.2016 | 60 Hrs | AED 3500 | |
| Online Video Training | 10.11.2016 | TBD | AED 999 | Coming Soon! |
To know more visit our Free Seminar on Career's in SAP


SAP FICO Course Content
SAP FI Module
Entities in FI
 Fiscal Year
 Posting Year
 Document Types
 Document Number Ranges
 Reference Document
 Field Status Groups
 Posting Keys
GL Master Data
 Chart of account
 Account Groups
 Retained Earning Account
GL Transaction
 Document Entry JV
 Document Reversal
 Charges
 Standard Reports
 Holding Document
 Parking Document
 Sample Account
Tax
 Extended Withholdings Tax
 Tax on Sales and Purchase
Cash Journal
Financial Statement
 Financial Statement Version
 Balance Sheet
 Profit and Loss Account
AR Transaction
 Invoices
 Payments
AR Master Data
 Account Groups
 Customer Account
 Bank Accounts
AR Batch Processing
 Clearing
 Carry Forward Balances
 Interest Calculation
 Terms of Payment
 Special G/L Account Processing
AP Master Data
 Dunning
 Account Groups
 Vendor Accounts
AP Transactions
 Invoices
 Payments
 Payment Request
 Automatic Payment Programme
 Special G/L Account Processing
Asset Entities
 Chart of Depreciation
 Depreciation Areas
 Asset Classes
 Group Assets
 Depreciation Keys
Asset Master Data
 Assets
 AUC
Asset Transactions
 Acquisition
 Transfer
New GL Accounts
 Configuring new GL
 Configuring multiple ledger
 Document splitting
 Configuring leading and non-leading ledger
Financial statement versions
 Configuring trading and P&L & Balance sheet
Closing down procedures
Integration with other modules
 Integration with FI & MM
 Integration with FI & SD
 Integration with FI & HR
FICO Reports
SAP CO Module
General Controlling
 Maintaining control area settings
 Maintaining number ranges for controlling documents
 Maintain versions
 Defining active modules
Cost Element Accounting
 Creating various types of cost elements
 Creating primary cost element
 Creating secondary cost element
Cost center Accounting
 Creating cost center hierarchy
 Creating cost center
 Creating activity types
 Creating statistical key figures
 Creating report painter
 Planning for secondary cost elements
 Reports of cost centers
Internal Orders
 Configuring internal orders
 Planning for internal orders
 Reports of internal orders
Profit Center Accounting
 Creating profit center
 Creating dummy profit center
 Creating profit center hierarchy
 Assigning profit center to cost center
Controlling profitability analysis
 Configuring basic settings for COPA
To know more visit our Free Seminar on Career's in SAP


Note :
We are the only training company in UAE/ GCC Countries to provide one full life cycle End to End Implementation Training. Participants will get hands on experience with full Implementation Knowledge.