SAP HANA Training Course Outline
Full Life Cycle End to End Implementation Course in Dubai
SAP HANA training course is an in-memory data platform that is deployable as an on-premise appliance, or in the cloud. It is a revolutionary platform that's best suited for performing real-time analytics, and developing and deploying real-time applications.
Other database management systems on the market are typically either good at transactional
workloads, or analytical workloads, but not both. When transactional DBMS products are used for analytical workloads, they require you to separate your workloads into different databases (OLAP and OLTP). You have to extract data from your transactional system (ERP), transform that data for reporting, and load it into a reporting database (BW). The reporting database still requires significant effort in creating and maintaining tuning structures such as aggregates and indexes to provide even moderate performance.
SAP HANA is one of the highly demanded training course of SAP in Dubai
Appearance Criteria
While anybody can opt have SAP HANA training in Dubai, who would like to invest in the future of SAP Analytics. SAP ABAPers, BW consultants, any SAP guys for that matter, people who are tending to change their career to SAP. However, having any education background is not a prerequisite. To understand if you should opt for SAP HANA training right now, get in touch with our Career Counselor.
Our SAP HANA Trainers Profile
YOUSUF WAHEED
SAP Certified BPC, HANA or FI Solution Architect Trainer
20+ Years of Experience among which 12 years of experience as a Business Analyst, Techno-Functional Consultant and Trainer across varied Industries (Government – State and Federal, Service Sector, Manufacturing and Heavy Industry) in US/Europe/Australia/Malaysia/Thailand/India. He has also worked with SAP EPM, FI Implementation, BPC and Disclosure Management. He is an Core member of FRICEW teams on business requirements gathering, FIT-GAP business analysis, system design and architecture, and development, customization, testing, and support areas of enterprise-wide applications on SAP products. He also has well developed skills in – Budgeting (operating, cash and capital), Reporting (management and statutory) and Financial Management and Planning acquired during professional accounting and CPA program study and further developed while working.
RAHUL CHETTY
CERTIFIED SAP PROFESSIONAL, SAP Basis, HANA, BW, GRC, Solman and Security Trainer/Architect
SAP Trainer for AS JAVA, ABAP, HANA, ORACLE, SYBASE ASE, SOLMAN administration and upgrade courses ADM100, ADM200, ADM800, ADM315, ADM325, ADM326, ADM328,HA100, HA200, GRC100, GRC300. BW310, BW360
SAP Trainer for Security and Audit ADM940, ADM950, ADM960 Courses.
SAP Trainer for Netweaver / Basis Administration TADM10, TADM12 Courses.
SAP Trainer for OS/DB Migration TADM70 Courses.
SAP Trainer for Database TADM51 and TADM56 Courses.
SAP trainer for End to End Solution E2E040, E2E060, E2E100 and E2E200 Courses.
SAP Trainer for Solution Manager SM100, SM200, SM300, SM400, SM500 Courses.
He has conducted Training in all the major cities around the World.
Key Difference in our SAP HANA Training
Apart from our long experience in assisting professionals acquire their desired SAP position, unlike our competitors in this field of SAP training and certification, we will also provide you with a free 2 month access to an SAP cloud server to apply your newly gained knowledge.
Experienced
&
Professional
Trainers
Certification
Questions
&
Answers
Assingments
&
Case Studies
Confiquration
Materials
Soft-Copy
Free 60 Days
Cloud Server Access
Upcoming Batch Schedules
| Training Type | Start Date | Course fees | | |
| --- | --- | --- | --- | --- |
| Blended – Classroom + Online | 10.11.2017 | AED 4999 ⁄ USD 1359 | Join Online | |
| Live Instructor-Led Online | 10.11.2017 | AED 3999 ⁄ USD 1199 | Join Online | |
| Online Video Training | Self Paced | AED 1999 ⁄ USD 499 | Join Online | |
To know more visit our Free Seminar on Career's in SAP


SAP HANA Training Course Content
To know more visit our Free Seminar on Career's in SAP


What our students say?
Good diverse classmates, some experienced, some learning. I liked combination of practical notes and explanation of "why something is important" not how to do it.

Pritesh Dattani
Great experience in learning SAP@Delphi very professional staff, detailed training, and great infrastructure.
Jafar Ansari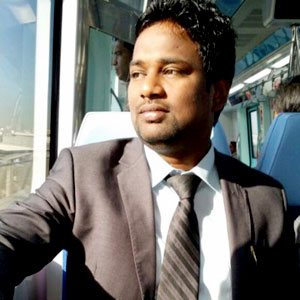 I appreciate Delphi Team and Trainer, It was a wonderful leaning in Delphi. Trainer was expert in his field. I surely recommend to join this course.
Jafar Ansari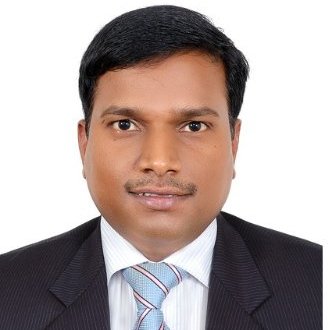 I have attended the complete Digital Marketing course with Delphi and It has been a great experience. Course content was excellent and Faculty was very knowledgeable, that is why I could able to take sound knowledge through this course. Overall it was a good experience.
Jafar Ansari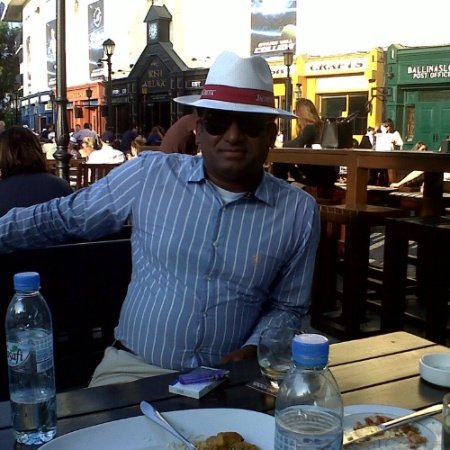 SAP HANA Course Highlights
Classroom Training
Learn from Sap Hana Industry Experts and Prepare yourself for Google certification.
Study Material
Hard Copy of Study Notes
Online Materials
Topic Wise study material in the form of Presentation, Case Studies, Practical Exercises and Quiz or Assignments with detailed answers and explanation.
24×7 Forum
Doubt solving forum to interact with faculty & fellow students.
Assignments & Cases
Work on real time cases from different domains.
24×7 Online Access
24×7 Access to Course Material (Unlocked Excel Models, Presentations, etc)
FAQs
Note :
We are the only training company in UAE/ GCC Countries to provide one full life cycle End to End Implementation Training. Participants will get hands-on experience with full Implementation Knowledge.