Certified Information Systems Auditor – CISA Course
CISA Certification is a globally acknowledged certification for IS Audit Control, Assurance and Security Professionals. It is sponsored by the ISACA (Information Systems Audit and Control Association). The CISA Certification helps in demonstrating the followings –
Audit Experience

Skills and Knowledge

Ability to Manage Vulnerabilities

Capability to Ensure Compliance, and

Competence to Institute Controls within Organization
The CISA Course is focused on providing an improved understanding of IS Security Audit Processes and better awareness on how to protect Information Systems.

Why CISA Certification?
CISA Certification is offered by the ISACA (Information Systems Audit and Control Association) .The CISA Certification have consistently been rated among the highest paying IT Certification a Professional can earn.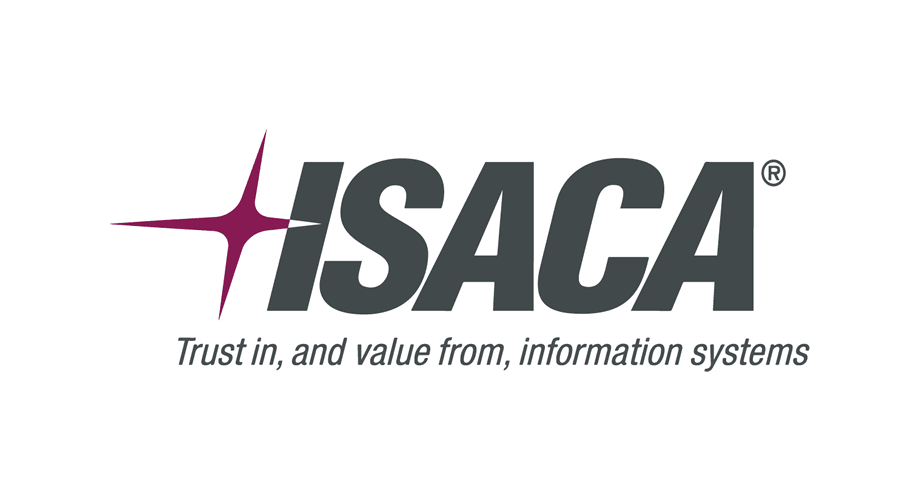 According to ISACA, since its inception in 1978, more than 129,000 + Professionals have earned the CISA Certification. It is considered a prerequisite by several governmental agencies and companies. Hiring CISAs ensures Organizations' IT and Business Systems become more efficient and effective resulting in greater value from and trust in its Information Systems.
CISA Certification remains one of the highest paying and most popular IT Certifications.
CISA has increasingly become a hard-and-fast requirement as it distinguishes Professionals as those who have not only mastered the body of Knowledge, but have also shown dedication to the Field and commitment to Professional.
Upcoming CISA Course
Training Type
Start Date
Live Instructor-Led Online
29 May 2020
Career benefits of the CISA Course
The CISA Certification training is Globally recognized symbol of excellence for Audit Professionals. It helps the IT professional in the following ways :
Completing the CISA Certification ensures that the IT Professional has the necessary Knowledge and Experience for adequately Controlling, Monitoring and Assessing an Enterprise's IT and Business Systems.

The CISA Certification proves that the Professional can perform reviews while adhering to Global Standards, Practices and Guidelines.

CISA course also establishes that the employee continually improves his or her skills for successful performance at the workplace.

The CISA Certification helps IT Security and Audit Professionals to quantify and market their Experience.

CISA Certification demonstrates the level of knowledge acquired and maintained to meet Dynamic Challenges and increases their value in the Organization resulting in higher earnings and Career Growth.

Being CISA Certified not only gives individuals a competitive edge but also helps them to become part of the Elite Peer Network.

With CISA Certification, Audit Professionals can take advantage of the tools and resources of a Global Community of Experts.
Who should do this CISA training Course?
The following categories of Professionals can take the CISA Training Course and obtain the CISA Certification :
CEO / CFO / CIO / CTO / CISO

Finance Managers

Process Consultants

System Administrators

IS / IT Security Professionals

IS / IT Managers

IS / IT Auditors

IS / IT Consultants

IS / IT Audit Managers
CISA Exam Eligibility Criteria
Following are requirements to earn the CISA Certification
An individual must pass the CISA Exam and meet the Work Experience requirements.

To meet the Work Experience requirement, an individual must have a minimum 5 years of experience in IS Auditing, Control and Security.

Some Substitutes and Waivers, up to a maximum of Three Years, area available for candidates who have Information Systems or Non-IS Auditing Experience, a University Degree or a Degree from one of the Universities enforcing the ISACA- sponsored Model Curriculum, or a Degree in Information Security or Information Technology.

A practice accepted and encourages by ISACA is to take the CISA Exam first and then meet the Work Experience requirements. However, the CISA designation will be given only after all the requirements are met.

Candidates Work Experience may be gathered within Ten Years of applying for the certification or within Five Years from the date of passing the Exam.

The application for CISA Certification is available at the ISACA website. Candidates have Five Years from the passing date to apply for Certification.
CISA Training Course Highlights
Online and Classroom Training
Learn from CISA Certified Industry Experts and Prepare yourself for CISA certification.
Best CISA Study Material
Hard Copy and Soft Copy of Study Notes
Online CISA Courses Materials
Topic Wise study material in the form of Presentation, Case Studies, Practical Exercises and Quiz or Assignments with detailed answers and explanation.
24×7 Online CISA Course Forum
Doubt solving forum to interact with faculty & fellow students.
Assignments & Cases
Work on real time cases from different Domains.
24×7 Online Access
24×7 Access to CISA Course Material (Unlocked Excel Models, Presentations, etc)
Free support till passing the Examination.
Want to Upgrade your Career
Professional Cattification can give you a big leap in your Career
Start Today