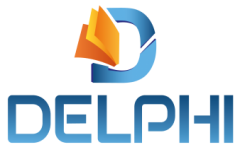 ACCA LIVE Webinar
Date: Monday, April 29, 2020
Time: 19:00 hrs
Duration: 60 Mins
About the Webinar
ACCA is globally recognised as one of the world's most forward thinking professional bodies. The ACCA qualification prepares students for business, instilling in them the professional skills, values and ethics to enable them to succeed in international business. ACCA has more than 188,000 fully qualified members and 480,000 students globally.
Who should attend the Webinar?
This WEBINAR is ideal for you if you are looking to pursue a career in the field of accounting and finance. It is open to participants right after high school as well as to those with degrees and professional work experience.
The ACCA qualification prepares you for the role of an accountant, auditor, treasury professional, management accountant, tax consultant or finance manager
Top 10 Reasons to Study for the ACCA Qualification
ACCA certification is a cost effective course
ACCA is a comprehensive qualification
Very Flexible
It has global Recognition
It's a continued professional development
Big 4 employers
Truly Global
You get a Professional Status
High Demand in the global market
International Standards
In order to complete the ACCA Qualification and qualify as an ACCA member, you will need to complete:
13 exams (students with prior qualifications may be able to claim exemptions from some exams at Fundamentals level)
three years' practical work experience
the Ethics and Professional Skills module
Speakers
Pankaj Sarrof
Head of Digital Marketing
Delphi Star Training
A trainer more by passion than profession, Pankaj is a competent professional with 5 years of comprehensive experience in the field of Digital Marketing. He has extensive knowledge of Digital Media landscapes, networks, tool sets and furthermore is committed to staying updated with all Digital media developments and best practices which help him in proactively training candidates..