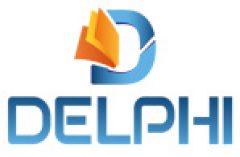 Professional Certification in
Digital Marketing
Whether you are a complete beginner, marketing professional or
entrepreneur, who intends to expand their skills & gain expertise in
the field of Digital Marketing this program is perfect for you.
Expert Masterclass in SEO, Social Media Marketing, Search
Engine Marketing, Google Analytics & Mobile Marketing
Extensive Learning – Workshops – Group Exercises
Unique Methodology – Case Studies & Live Demonstration
Certified Trainer – Google Partner Academy Trainer
Program Content as per Industry Requirements
DELPHI
PROGRAM DETAILS
Professional Certification in
Digital Marketing
PCDM is carefully designed by a group of industry experts keeping in mind the requirements of the industry. This program is specially crafted for professionals, entrepreneurs & aspiring individuals, who intend to expand their skills & gain expertise in the field of Digital Marketing.
Our trainers are experienced subject matter experts who have been working in the digital marketing industry. We follow a unique training methodology, which would not only provide you with the knowledge but also build the confidence in you to leverage the immense potential of online marketing.
Highlights:

Project Based Internship Option
40 Hours of Learning – Weekday & Weekend Course Option
One-One Consultation Session with Gaurav
Practical Learning Experience
90 Days post-training support
Certificate from Inc, Google & Facebook
#1 Get Program Information
Download brochure with Masterclass Structure,
Venue & Program Director Details.
PROGRAM MODULES
WORKSHOP

Orientation
Workshop

Kickstart an exciting, dynamic career with our Professional Certification in Digital Marketing. Our Program is a global-standard certification that you can take with you no matter where your exciting career takes you.

MODULE

Social Media
Marketing

Learn how to effectively engage with and acquire customers across a diverse range of platforms, Identify the suitability of different platforms and develop and implement a comprehensive strategy. Facebook, Instagram, Twitter, Snapchat, LinkedIn & Influencer Marketing Tips.

MODULE

Search Engine
Optimization (SEO)

In this module, you will be introduced to a range of specialist tools, on-site and off-site optimization techniques, as well as keyword research practices and link building tactics.
MODULE

Search Engine
Marketing – AdWords

Learn about the key concepts of Google AdWords (Search Advertising, Display, Content & YouTube Advertising Tips & Tricks). This module is a includes sessions on advertising & Remarketing on Google to generate Leads, Increase Sales.

MODULE

Mobile
Marketing

Develop the technical knowledge and skills needed to build and maintain an effective mobile marketing strategy. Learn how you can optimize & Advertise your Apps for mobile devices to secure maximum conversions.

MODULE

Digital Marketing
Automation

This course takes participants through the basic concepts of Marketing automation and covers the principles of lead capture, lead nurture, the different types of automated campaigns, and improving the customer life cycle.
MODULE

Search Engine
Digital
Analytics

Efficiently monitor and optimize your digital marketing strategy, and develop an understanding of key analytics platforms and metrics that can help you to measure its effectiveness.

WORKSHOP

Digital Strategy
& Planning

Adopt a structured approach that brings together all digital strands and culminates in a comprehensive, coherent digital marketing plan – set budgets, allocate resources and select appropriate channels.

ASSESSMENT

Online
Examination

Exams are conducted online by Google, Facebook & HubSpot Academy.
TRAINING METHODOLOGY
All our trainers come with a rich experience of both technique and strategy of digital marketing. Understanding the varied needs of a diverse & multi-cultural audience, our training methodology is designed knowing that "One Size Doesn't Fit All", which allows our delegates to learn, unlearn, enjoy, experiment and excel.

Instructor Led Presentations
Instructor-led presentations followed by live demonstration would make it easy for you to learn & understand the concepts.

Live Projects
You learn when you do it & dirty your hands. With Live Project, you choose a project of your choice & implement what you learn.

Assessments & Project Reports
Regular Assessments & Project Reports would give us a fair idea about how well are you learning & what needs to be improved.

Group Exercises
Participate in Group Exercises to learn from other industry experts & craft parallel strategies.

One-One Counselling Sessions
15 to 30 Minutes of an exclusive session with the trainer would help you define your career & business goals.

Industry Case Studies
Industry Case Studies Best Case Practices in the form of a case study to learn 'How they do it' and 'Why they do it'.
Register Online
Secure your seat in one of the upcoming PCDM programs
PROGRAM DIRECTOR
Gaurav Oberoi
Gaurav Oberoi is a Serial Entrepreneur with more than a decade of Experience as a Digital Marketing Thought leader, Technology Entrepreneur, Digital Transformation Consultant & Business Coach.
As an official regional Trainer & Consultant for Google Partner Academy, Gaurav has trained over 250 Google Partner Agencies. Gaurav has also been associated with various Google Premier SMB partners in India & Middle East as a Consultant & Business Strategist.
Gaurav is a Harvard Business School Graduate with Bachelors of Engineering & Masters in Business Administration (MBA).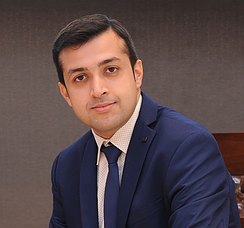 Testimonials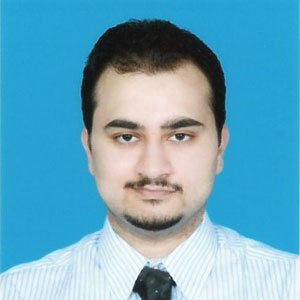 PANKAJ BHAGCHANDANI
I really enjoyed Learning at Delphi Training due to the Excellent Trained Staff and Management here, who are very Knowledgeable and Professional.
,,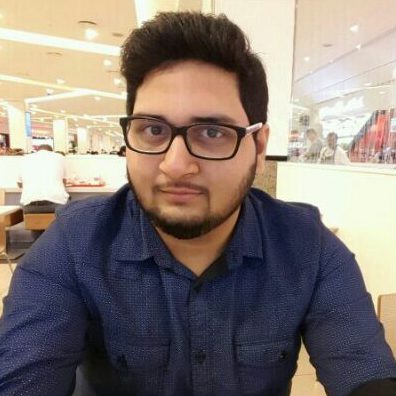 HUSSAM AIJAZ
I would give such a Flexible Training 5 out of 5 and would Recommend to take Courses with Delphi Star in near Future. I am Well Satisfied with Delphi and looking forward to take more Courses.
,,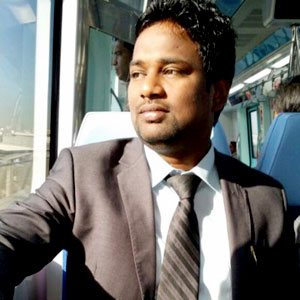 JAFAR ANSARI
Great Experience in learning @Delphi very Professional Staff, Detailed Braining, and Great Infrastructure.
,,

PRITESH DATTANI
Good Diverse Classmates, Some Experienced, Some Learning. I liked combination of Practical Notes and Explanation of "Why something is important" not how to do it.
,,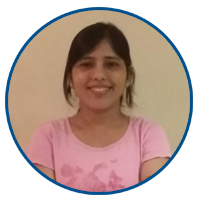 NIMISHA SHUKLA
Joining Delphi Training Institute was the BEST thing that ever happened to me. I owe it to them. With Delphi I had completed two courses with a very professional teaching staff , very supportive and friendly the strive hard for our bright future.The guidance under them was valuable thing for me. It increased the confident level to face the interview the course training wasn't typical training feel , it was like getting on job training .
,,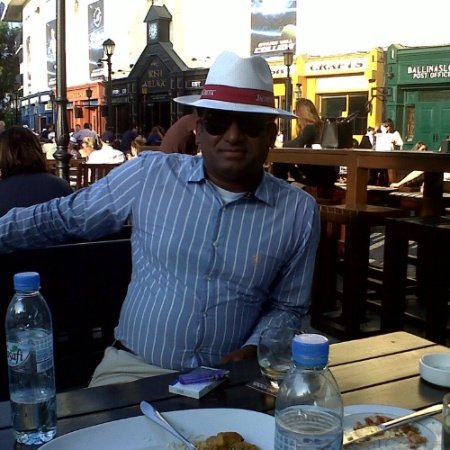 ANAND
I have attended the complete Digital Marketing Course with Delphi and It has been a Great Experience. Course Content was Excellent and Faculty was very Knowledgeable, that is why I could able to take Sound Knowledge through this Course. Overall it was a Good Experience.
,,
FAQs
Frequently asked questions about our Digital Marketing Course