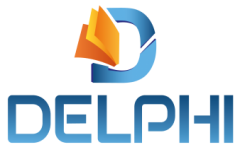 What You will Learn
His Thoughts and Ideologies have been effectively delivered to the Student Community through the Media. Mentoring Careers through Seminars has always been his Forte. He has conducted more than 100 Interactive Seminars on Education Abroad all over India, Malaysia, and Sri Lanka. Besides an Educationalist, Sunil Shah is also an Ardent Filmmaker and a Licensed Pilot.
Identify Benefits of the CMA Certification.
IMA has mutual recognition agreement with.
Fulfill CMA Education Requirements.
Ready to take the CMA Certification Exam.
Prepare for the exam.
Complete working Experience Requirements.
Learn the basics of the CMA system with hands on exercise.
Something About Us
We are the most Reputed Professional Training Institute in the Middle East.
Delphi is a unique platform for professionals, academic to get outstanding knowledge, quality exposure, and immaculate scope to reach to their target position.
At Delphi the faculty members are vision driven and are inspired with a passion for teaching – a drive that makes them prestigious and outstanding. The faculty members at Delphi functions as mentors and facilitators, making learning interactive experience and more enhancing.The Institute also invites people from the corporate sector and academic field as visiting and guest faculty to share their experiences with the students.