Career After International Fiancial Reporting Standards
IFRS (International Financial Reporting Standards) is a single set of Accounting Standards, developed and maintained by the IASB (International Accounting Standards Board).
Annual Salary
| | |
| --- | --- |
| Position | Avg Salary |
| Internal Auditor | ₹497,896 |
| Internal Auditing Manager | ₹1,017,365 |
| Auditor | ₹406,946 |
| Quality Assurance Manager | ₹1,000,000 |
| Senior Manager Auditor | ₹2,374,400 |
| Assistant Manager | ₹674,074 |
| Internal Audit Director | ₹5,500,000 |
Top Hiring Companies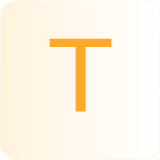 Why IFRS Professionals
The IFRS course by the Association of Chartered Certified Accountants is one of the most appreciated and respectable qualifications in International Financial Reporting Standards across the globe. The diploma course by ACCA is designed to develop your knowledge and understanding of IFRS.

The IFRSs has become the global accounting icon and almost all career avenues related to finance & accounting are affected by these accounting reforms.

The implementation of IFRSs as an essential norm for doing business in global markets has turned it into a mandatory requirement for the companies.

The practical knowledge of these universal standards will open doors across the globe as more than 100 countries have recognized in their accounting boundaries.
Online IFRS Course
The ACCA Diploma in IFRS has been developed by The ACCA (Association of Chartered Certified Accountants). International Financial Reporting is for Finance Professionals who need to acquire a more detailed understanding of IFRS. DipIFR is a fast and efficient solution that will develop the current knowledge of this field.
IFRS Course Objectives:
The main objective of this Diploma is to learn how to apply the International Financial Reporting Standards and the concepts and principles that underpin these Standards. On successful completion of this Diploma, candidates will be able to:
Understand and explain the structure of the Framework of International Accounting.

Research Analyst.

Apply Relevant Financial Reporting Standards to key elements of Financial Reports.

Identify and apply Disclosure Requirements for Companies in Financial Reports and Notes.

Prepare Group Financial Statements (excluding group cash-flow statements) including Subsidiaries, Associates and Joint Ventures.
Comparison with Other Professional Certifications
| | | | | | |
| --- | --- | --- | --- | --- | --- |
| Certification | CFA US | IFRS | FRM | CMA US | CPA US |
| Affiliation | CFA Institute | International Accounting Standards Board | Global Association of Risk Professionals- GARP | Institute of Management Accountants- IMA USA | American Institute of Certified public Accountant-AICPA |
| Careers Options | Portfolio management. Research. Risk management | Audit Firms, Banking Companies, Insurance Companies | Risk Management, Trading, Structuring, Modeling | Business finance, Finance planning, analysis | External audit, Corporate finance- Global companies |
| Exam Parts | 3 Levels | 1 Exam | 2 Parts | 2 Parts | 4 Exams |
| Duration | 18 Months | 3 Days | 18 Months | 8 Months | 10 Months |
| Exam pattern | Objective and Multi Task Based | Objective and Multi Task Based | Multiple Choice Questions | Objective and SIMs based- Case laws | Objective and SIMs based- Case laws |
| Passing percentage | 70% | 50% | 65% | 50% | 55% |
| Passing exam scores | 55% | 70% | 70% | 75% | 75% |
Who should become a IFRS?
Lay a foundation for continued Improvement and Advancement in your Career
Demonstrate your proficiency with Internal Staff and External Clients
Develop your knowledge of best practices in the Industry
Distinguish yourself from your Peers
Job positions after IFRS
Internal Auditor
Senior Internal Auditor
Internal Audit Director
Auditing Specialist
Risk Assessment Specialist
Chief Manager – Internal Audit
Internal Controls Auditor
Lead Internal Auditor
Risk Manager
Why Delphi?
Online and Classroom Training
Learn from CIA Certified Industry Experts and Prepare yourself for CIA certification.
Best CIA Study Material
Hard Copy and Soft Copy of Study Notes
Online CIA Course Materials
Presentation, Case Studies, Practical Exercises and Quiz or Assignments with explanation.
24×7 Online CIA Course Forum
Doubt solving forum to interact with faculty & fellow students.
Assignments & Cases
Work on real time cases from different Domains.
24×7 Online Access
24×7 Access to Course Material (Unlocked Excel Models, Presentations, etc)
Exam Pass Guarantee
We guarantee you'll pass your exam on the first attempt. Learn more.
How to Become a IFRS?
01
Register
Register with your local Chapter of IIA and apply through there IIA students portal.
02
Start Preparation
Start your CIA Exam preparation with our Instructor led live classes and practice questions through our e-learning portal.
03
Schedule Exams
Our consultant will help you to schedule the examinations in your nearest Pearson View Exam center and complete all the formalities.
04
Pass the CIA Exam
Pass all the 3 parts of the CIA Exams and then apply for the CIA Certification from the IIA.
IFRS Course Trainer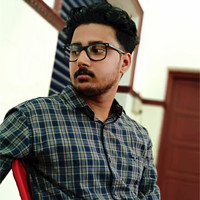 Alex Mattew
CPA (USA), CMA (USA), FCS, FCMA, LLB, CFA, M.Com.
Mr. Avijit Goswami, an educationist possessing the qualities of a leader has come back to India to launch his education venture with the objective of providing the opportunities to the Indian students to secure foreign qualifications and relevant certifications in their chosen field of profession. He worked for more than 16 years in different Professional capacities in various sectors of the industries abroad and he also had run successfully his Education Institute in Gulf countries for more than 8 years.
IFRS Course Highlights
Self Paced
ELearning at your own pace
120+ Hours of Recorded Videos
300+ Exam Success Slides
4500+ Practice Questions
365 Days of Access to eLearning Portal
24*7 Support
Live Online
Live Instructor Led Online Classes
120+ Hours of Recorded Videos
300+ Exam Success Slides
4500+ Practice Questions
365 Days of Access to eLearning Portal
24*7 Support
In-house Live
Corporate or One to One Training
120+ Hours of Recorded Videos
300+ Exam Success Slides
4500+ Practice Questions
365 Days of Access to eLearning Portal
24*7 Support
IFRS Course FAQs
Frequently asked questions for CIA Courses in Dubai
Self Paced Video Course
Study on your Own?
Don't have time to attend the live classes, No worries. Get the Internationally acclaimed Wiley Self Study kit and access to our e-learning portal at the best price and prepare for your CIA Certification in your own style.
Get Access to
Original Wiley Self Study Kit
100+ Hours of Recorded Videos
4000 Practice Questions
365 Days Access to our e-learning portal
Upto 4 Hours Expert Doubt Clearing Sessions
IFRS Course Reviews

Pritesh Dattani
Good diverse classmates, some experienced, some learning. I liked combination of practical notes and explanation of "why something is important" not how to do it.

Jafar Ansari
Great experience in learning Delphi very professional staff, detailed training, and great infrastructure.

Mudasser Sidiqui
If you want to know the whole process of financial accounting and controlling this course is very uesful.

Pankaj Bhagchandani
I really enjoyed learning Delphi Training due to the excellent training staff and management here, who are very knowledgeable and professional in .

Hussam Aijaz
I would give such a flexible training 5 out of 5 and would recommend to take courses with Delphi Star in near future. I am well satisfied with Delphi and looking forward to take more courses

Biju Jhonson
Simple and logical explanations helped me in understanding the concepts and applying it in answering the exam questions. The Trainers have excellent practical knowledge
Corporate training partners

FOR QUERIES, FEEDBACK OR ASSISTANCE