About PMP Certification Course
Project management is the discipline that involves managing and controlling projects. Project management is valid across industries. Project management has different approaches that are used towards achieving desired project goals. These different approaches are supported by various project management certification.
What is PMP Certification?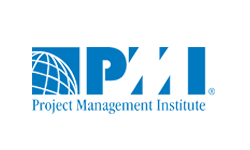 Project Management Professional (PMP)® Certification is the most coveted credential in project management offered by the reputed PMI and this credential scheme is accredited by American National Standard Institute (ANSI) against the international organizations for standard (ISO) 17024. PMP® certification is globally recognized and demanded, the PMP credential demonstrates to employers, clients and colleagues that a project manager possesses project management knowledge, experience and skills to bring projects to successful completion
PMP Certification Training Schedule:
Exclusive 3 Days PMP Traning Program
Day-1
Introduction to PMP® Course Certification
Project Management Framework
Project Management Processes
Project Integration Management
Project Scope Management
Day-2
Project Time Management
Project Cost Management
Project Quality Management
Introduction to Six Sigma
Day-3
Project Human Resource Management
Project Communication Management
Project Risk Management
Project Procurement Management
Project Stakeholder Management
Process Group View
Professional and social Responsibility
Upcoming Batch Schedules
| Training Type | Start Date | Course fees | | |
| --- | --- | --- | --- | --- |
| Blended – Classroom + Online | 17.11.2017 | AED 3499 | Join Online | |
| Live Instructor-Led Online | 17.11.2017 | AED 2999 | Join Online | |
| Online Video Training | Self Paced | AED 999 | Join Online | |
What I will Learn?
The Project Management Framework embodies a project life cycle and five major project management Process Groups.
Initiating
Planning
Executing
Monitoring and Controlling
Closing
Encompassing a total of 47 processes.
Mapped to these five process groups are ten project management Knowledge Areas:
Project Integration Management
Project Scope Management
Project Time Management
Project Cost Management
Project Quality Management
Project Human Resource Management
Project Communications Management
Project Risk Management
Project Procurement Management
Project Stakeholder Management
The processes of these knowledge areas are described by their inputs, tools and techniques, and outputs. The PMBOK also emphasizes the interaction and interdependence between different process groups. For example, the outputs from one process may be used by one or more other processes as inputs

Target Audience for PMP Certification Course:
The Project Management Professional (PMP) certification is an essential professional requirement across all industries for senior project manager roles. This course is best suited for:
Project Managers
Associate/Assistant Project Managers
Team Leads/Team Managers
Project Executives/Project Engineers
Software Developers
Any professional aspiring to be a Project Manager
Course Objective
After completing the PMP course, you will:
Acquire the knowledge and skills you need to pass the PMP certification exam
Earn the required 35 PDUs to take the PMP certification exam
Develop a working knowledge of the 5 process groups and 10 knowledge areas in the PMBOK Guide- fifth Edition.
Master the skills to successfully manage, execute and deliver projects in line with global project management best practices,
PMP Certification Course Highlights
Classroom Training
Learn from PMP Certification Industry Experts and Prepare yourself for Google certification.
Study Material
Hard Copy of Study Notes
Online Materials
Topic Wise study material in the form of Presentation, Case Studies, Practical Exercises and Quiz or Assignments with detailed answers and explanation.
24×7 Forum
Doubt solving forum to interact with faculty & fellow students.
Assignments & Cases
Work on real time cases from different domains.
24×7 Online Access
24×7 Access to Course Material (Unlocked Excel Models, Presentations, etc)

Career Benefits of PMP Certification:
As the demand for skilled project managers is at a critically urgent level globally, practitioner who holds the PMP credential are well positioned to provide the professional skills necessary to lead project teams and achieve successful project results
The PMP recognize the competence of an individual to perform in the role of project manager, specifically experience in leading and directing projects. Year after year, the PMP credential has garnered global recognition and command a higher salary for credentialed professionals over non-credentialed professionals
Pre-Requisites for PMP Certification:
| | | |
| --- | --- | --- |
| Educational Background | Secondary Degree (Diploma), High School, or a diploma globally equivalent | Bachelor's degree or globally equivalent |
| Experience & Education | Minimum 5 years, 60 months unique and non-overlapping project management experience during which at least 7500 hours were spent in leading and directing project and 35 contact hours of project management education | Minimum 3 years, 36 months unique and non-overlapping project management experience during which at least 4500 hours were spent in leading and directing project and 35 contact hours of project management education |