OET Course in Dubai
The test is designed to evaluate the specific English language skills required for healthcare settings, such as listening, reading, writing, and speaking. It provides a reliable and valid assessment of an individual's ability to communicate effectively in English within a healthcare context. The test focuses on real-life scenarios that healthcare professionals may encounter in their daily practice, ensuring that they are well-prepared for their professional roles in an English-speaking environment.
At Edudelphi, we specialize in providing comprehensive language training solutions to students and professionals seeking to enhance their English language skills. We understand the importance of proficiency in Occupational English Test [OET] for nursing/healthcare students who plan to pursue their careers abroad. Through our vast experience and expertise in language training, we have developed a tailored OET Training package that addresses the unique requirements and challenges faced by aspiring nursing professionals.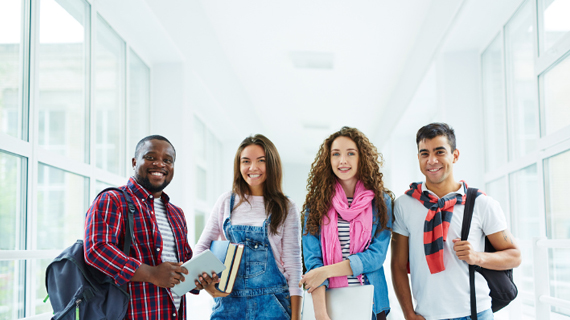 Course Objective
The prime objective of this OET Course is
To offer an exclusive OET Training package to the Nursing students / College of Nursing/Healthcare.
To equip students with the necessary skills to successfully clear the OET exam, enabling them to pursue their dream of working in an English-speaking country.
To not only boost their confidence but also ensure that they can effectively interact with patients and colleagues in their future careers.
To provide students with practical training and simulated scenarios that will help them navigate real-life situations they may encounter in their professional lives.
By successfully passing this OET Exam, students will be better prepared to meet the linguistic demands of their future nursing careers and contribute effectively to the global healthcare community.
Training Package Details:
1. Instructors: We will provide experienced OET Trainers who are well-versed in the OET exam format and possess extensive knowledge of the Nursing industry.
2. Pre-Assessment: Before commencing the training, we will conduct a thorough assessment to evaluate students' existing English Language proficiency levels. This assessment will enable us to gauge their strengths and weaknesses, allowing us to tailor our training approach accordingly
3. Customized Curriculum: We will design a comprehensive curriculum that covers all four sections of the OET Exam: Listening, Reading, Writing, and Speaking. Special emphasis will be placed on Nursingrelated vocabulary, scenario-based exercises, and sample tests to familiarize students with the specific language requirements of their profession.
4. Interactive Learning: Our training methodology fosters active participation through group discussions, role-plays, and interactive exercises. We believe in providing students with ample opportunities to practice their language skills in a supportive and engaging environment.
5. Mock test and feedback: Regular mock tests will be conducted to assess students' progress and identify areas that require further attention. Detailed feedback will be provided to enable students to understand their strengths and areas which need improvement.
6. Flexibility: We will offer both full-time and part-time training options to suit the convenience and schedules of the students.
7. Progress Tracking: Throughout the training period, we will closely monitor the progress of each student and provide regular reports to the college administration.
OET Coaching Duration
We offer a training program spread throughout 4 to 8 weeks with a flexible schedule. Our pricing structure will be tailored to the specific needs and requirements of College of Nursing. Detailed information, including costs and payment terms, will be provided upon acceptance of this proposal.
OET Exam Benefits & Outcomes
By availing of our OET Training package, the students of College of Nursing/Nursing students will experience the following benefits:
Enhanced English language proficiency to succeed in the OET exam.
Confidence in communicating effectively in a healthcare environment in English-speaking countries.
Improved career prospects and opportunities to study or work abroad.
Increased competitiveness among nursing graduates.
Strengthened the reputation of College of Nursing as a provider of holistic educational opportunities.
We firmly believe that our OET Training package will be invaluable to the students of College of Nursing/Healthcare students as they prepare for a successful future in the global healthcare industry. We are confident in our ability to provide high-quality training that aligns with their specific needs and aspirations.
Who should take this OET Examination?
Doctors and Physicians
Nurses
Dentists
Pharmacists
Physiotherapists
Occupational Therapists
Veterinarians
Radiographers
Dietitians and Nutritionists
Speech Therapists
Optometrists
Other Allied Health Professionals
Why Choose Delphi for OET Training and Exam?
Delphi Star Training Center is a professional training institute in Dubai that provides the best OET coaching. We guarantee to provide well-rounded training and education. We will help you develop your reading, writing, speaking, and listening skills better. So if you want to improve your English language proficiency for the OET exam, Delphi Star Training Center is the perfect choice.
Certified & Professional Trainers
Our trainers are qualified & industry experts with significant experience in their domain
Cloud E-Learning Portal
Get E-Learning portal access, watch the class recordings, or practice questions all in one access
Flexible Batch Timings
All our batch schedules are designed to support work while you study principles.
OET Preparation Material
We provide internationally recognized OET preparation material with our customized success slides.
OET Course FAQ's
You are required to carry your original and valid Identification document that you registered with.
You may request a re-mark of your test results. Requests for re-marking must be made within 5 days of results being published.
If you are not a health professional working towards registration in an English-speaking context, OET may not be the most suitable test of English language for your purposes.
OET is an English language test that assesses the language and communication skills of healthcare professionals who seek to register and practice in an English-speaking environment. It is designed to focus on the communication needs of health professionals in the workplace and to provide a valid and reliable assessment of language skills in that setting. Regulatory authorities who recognize OET as proof of English language proficiency do so on that basis.
It is recommended to consult the relevant regulatory authorities before you decide to register for a test.