Overview of Logistics and Supply Chain Management Courses
After completing a supply chain management course, individuals gain a deep understanding of the entire supply chain process, including procurement, production, transportation, and distribution. Additionally, individuals with a SCM certification are often sought after by employers who value their expertise in streamlining processes and ensuring smooth operations across the entire supply chain network.
Enrolling in our supply chain courses can provide individuals with the necessary knowledge and skills to excel in this dynamic field. In addition, through case studies and real-world simulations, our supply chain classes provide actual hands-on experience.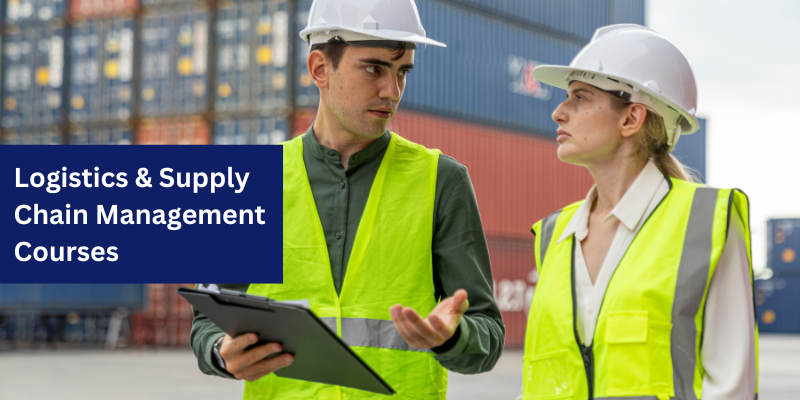 Benefits of Studying Logistics and Supply Chain Management
Let's look at the following benefits of taking supply chain and logistics courses that can help people and companies succeed in their respective fields.
Access to industry experts: Students who enroll in logistics and supply chain management courses get the chance to study under seasoned experts who are well-versed in the regional industry and its particular difficulties.
Networking possibilities: By enrolling in these courses, people can meet like-minded professionals, prospective employers, and business authorities, which may lead to future partnerships and professional advancements. It broadens your knowledge and comprehension of the complex issues surrounding documentary credit best practices.
Practical learning approach: This type of instruction frequently includes real-world case studies.
Enhanced operational effectiveness and cost reduction: Capability to streamline supply chain procedures and generate cost savings
More career opportunities: improves employability and creates new employment possibilities.
Professional recognition: Shows a dedication to professional development and provides industry recognition.
Logistics and Supply Chain Courses
CLSCMP
Certified Logistics & Supply Chain Management Professional

100+
Courses
∣
20+
Locations
∣
10K+
Trained
Something About Us
We are the most Reputed Professional Training Institute in the Middle East.
Delphi is a unique platform for professionals, academic to get outstanding knowledge, quality exposure, and immaculate scope to reach to their target position.
At Delphi the faculty members are vision driven and are inspired with a passion for teaching – a drive that makes them prestigious and outstanding. The faculty members at Delphi functions as mentors and facilitators, making learning interactive experience and more enhancing.The Institute also invites people from the corporate sector and academic field as visiting and guest faculty to share their experiences with the students.
Education is not preparation for life; Education is life itself
– John Dewey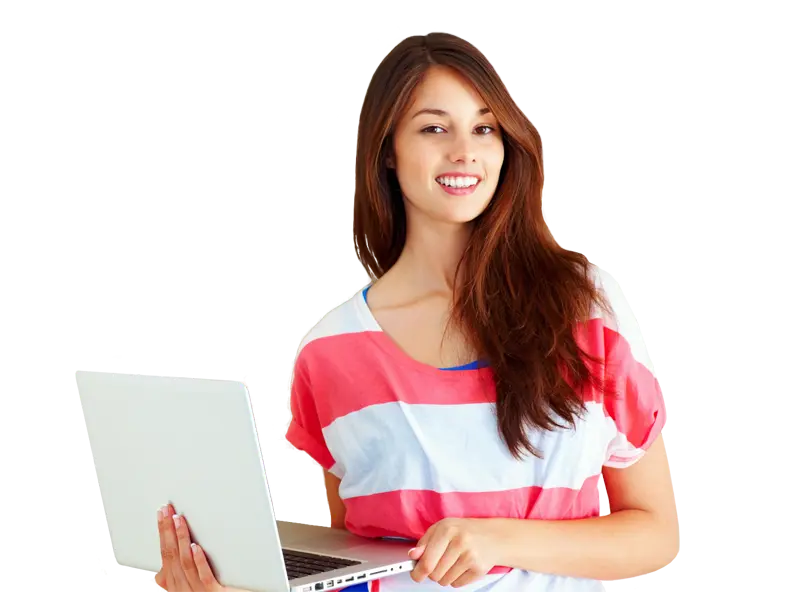 Why Delphi?
Certified & Professional Trainers
Our faculties are qualified & industry experts with significant experience in their domain.
Live Instructor Led Training
We conduct live classes through GoToMeeting, Zoom and other live meeting software.
Cloud e-learning portal
Get live class notifications, view class recordings, or practice questions all in one access.
Flexible Batch Timings
All our batch schedules are designed to support work while you study principle.
Placement Assistance
We guide you to benefit from the newly acquired global professional certification.
Reputed Study Materials
We provide internationally reputed study materials with our customized success slides.
Supply Chain Management Course FAQs
Logistics involves the planning, implementation, and control of the efficient flow of goods, services, and information from the point of origin to the point of consumption. Supply Chain Management encompasses the broader network of organizations and activities involved in delivering a product or service to the end customer.
These courses are beneficial for a wide range of individuals, including recent graduates, professionals looking to upskill or switch careers, and those currently working in logistics, procurement, or related fields.
Courses cover topics such as procurement, inventory management, transportation, warehousing, demand forecasting, supply chain strategy, risk management, and sustainability in supply chains.
Prerequisites can vary depending on the program. Some supply chain courses may have educational or work experience requirements, while others are open to individuals with a high school diploma or equivalent.
Some renowned certifications in logistics and supply chain management are APICS Certified Supply Chain Professional (CSCP) Certification, APICS Certified in Planning and Inventory Management (CPIM) Certification, Certified Logistics & Supply Chain Management Professional (CLSCMP) Certification, and more.
Many Logistics & Supply Chain Management courses are available online, offering flexibility for learners. Delphi provides the best training for Supply Chain Management and Logistics Courses in Dubai through
Self Paced Video Course to Study on your Own
Don't have time to attend the live classes, no worries. Get a reputed Self Study package and access to our e-learning portal at the best price and prepare for your Supply Chain Certifications in your own style.
Get access to:
Internationally Reputed Study Materials




Excellent Recorded Videos




Practice Questions




24*7 Access to EduDelphi e-learning portal




Expert Doubt Clearing