Our Management Team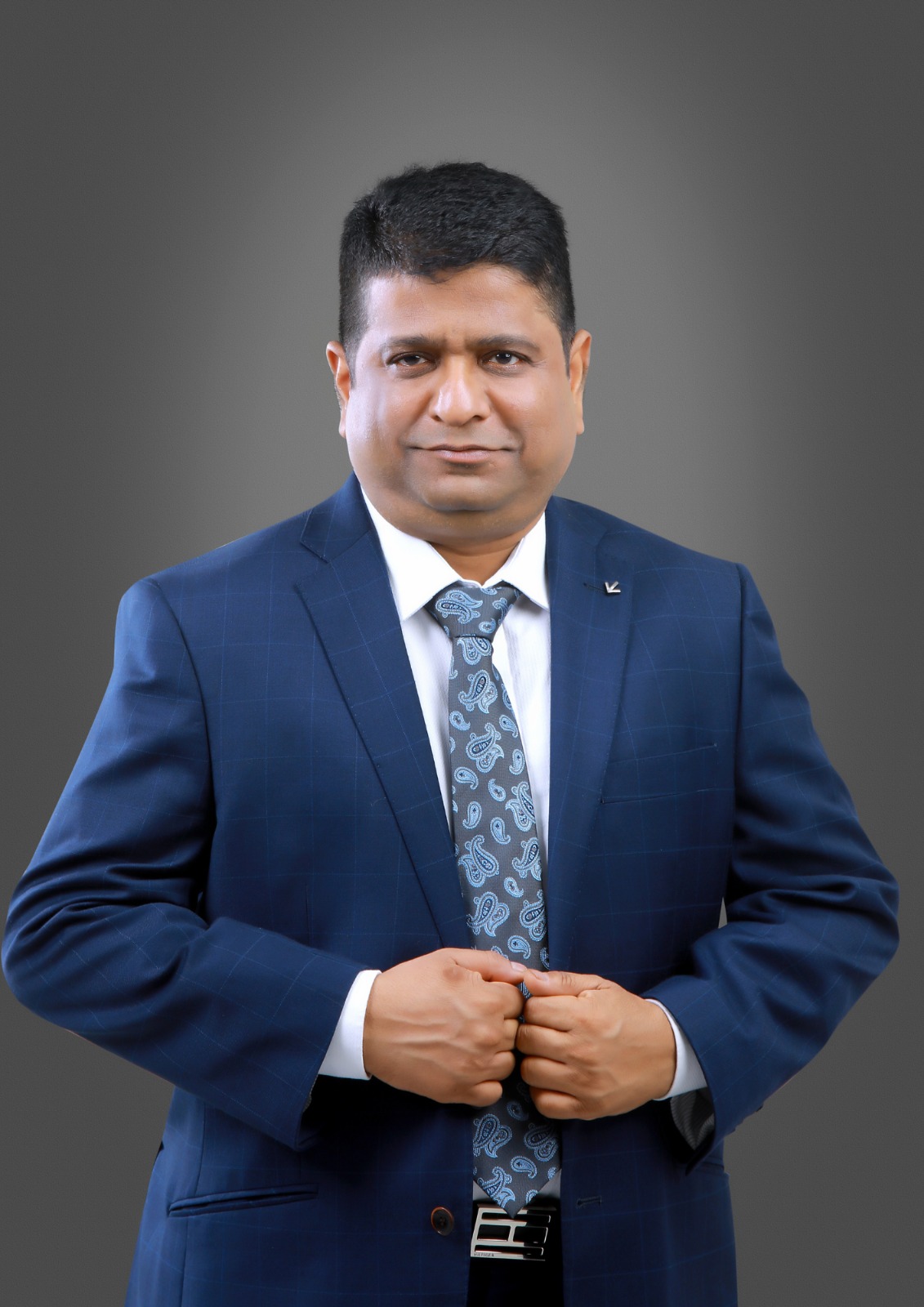 Shyam Sarrof
Founder & Managing Director
CPA (USA), CMA (USA), ACA, ACMA, CS, ACTM, MBA, B Com (H)
After working for more than 22 years for several Fortune 500 Companies, Big4, Government, & Public listed companies in India and abroad, he thought to start his Education and consulting venture. This thought gave him the direction to start his journey in this direction. He has experience in working for Oil & Gas, Petrochemicals, Construction, Real Estate, Healthcare, Retail, Hospitality, and Academic Sectors. A keen strategist with a strong financial and business acumen to devise short and long term financial plans; possess a strong knowledge of and proficiency of Internal Audit, Internal Control, Compliance, ERM, IFRS, US GAAP, SOX analysis, Transfer Pricing, SAP & Oracle
He has always enjoyed teaching and after teaching on a part-time basis for more than 20 years, he decided to set up his education venture. To date, he has delivered sessions to over 5,000 students and motivated them to upgrade their careers.
Shyam is a versatile scholar and trainer, possessing a hard-core Advisory, Control & Risk Management experience of more than 22 years. He has delivered several sessions in UAE, KSA, Qatar, Oman, Africa and India.
He has extensive teaching experience for professional qualification courses like CIA, CPA, CMA, FRM and he has delivered sessions to more than 4,000 students.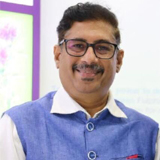 Rajkumar Nair
Director
DSB (USA), PGDBA (IND), BSc (IND)
A visionary consultant and trainer with over 30 year of experience in Sales and Marketing across multicultural Regions with one of leading pharmaceutical company Pfizer. Has been a key leader in the process of development of Employees within Organization using Classroom and Hands on experience trainings. An exceptional mentor and coach, combining business acumen with innate leadership abilities to recruit, build talents and future leaders. Tenacious in integrating insights across various categories, customers & competitors, building new business, securing customer loyalty and forging strong relationships with various stakeholders cross-functionally, internal and external business partners. Having passion in helping companies, entrepreneurs to increase their productivity, creativity, innovation, and successfully cope with an fast -changing world. Exceptional training experience in Marketing, Sales, Retail and Key account management.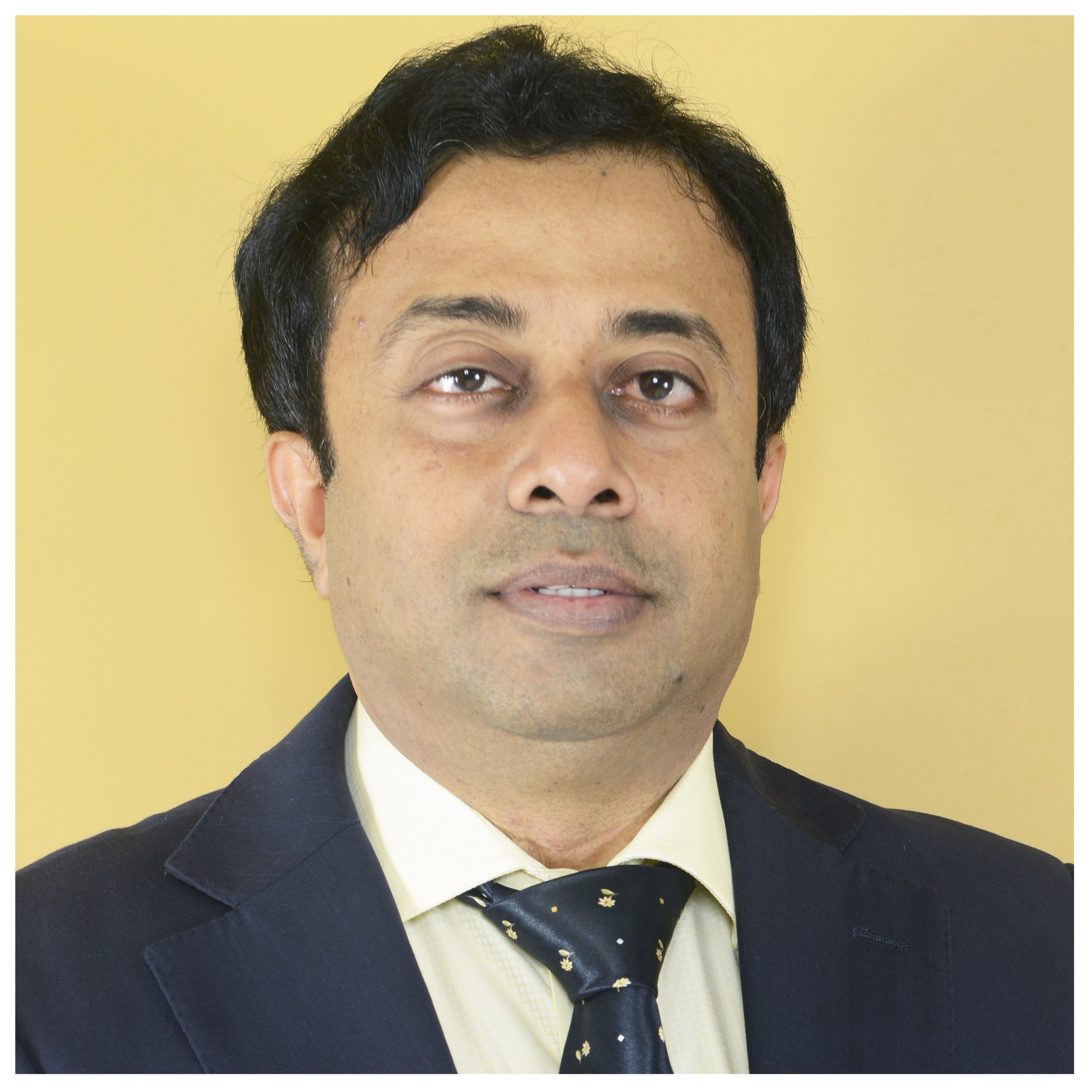 Avijit Goswami
Co-Founder & Director
CPA (USA), CMA (USA), FCS, FCMA, LLB, M.Com.
Mr. Avijit Goswami has more than 30 Years of post-qualification experience in the Manufacturing, Retail, Hospitality, Real Estate, and Academic sectors. He was serving as "Director- Finance, and Investments" in a Group of Companies owned by the Government of Dubai engaged in the business of Supermarket chains, Trading, and Real Estate.
Mr. Avijit Goswami was elected as Honorary Vice – Chairman and the Chairman of the Eastern India Regional Council (EIRC) of the Institute of Cost Accountants of India in the Year 1999 and 2000 respectively. He was also elected as a Central Council Member for the period 2015-2019 and was the Chairman of the Research, Journal, and Information Technology Committee of the Institute of Cost Accountants of India (ICAI).
He has extensive teaching experience for professional qualification courses like CPA, CMA, ACCA, and he has delivered sessions to a huge number of students.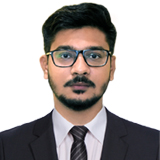 Pankaj Sarrof
Co-Founder & Director
Pankaj is an innovator, trendsetter, and progressive thinker who can successfully develop and evolve a company's Digital Activity across all existing online platforms. He has extensive knowledge of Digital Marketing, Social Media landscapes, networks, toolsets and furthermore is committed to staying updated with all social media developments and best practices. On a personal level, he is a real team player, who has proactively trained candidates. In addition to this, he possesses an array of valuable soft skills, has a passionate interest in technology and comes to you with a superb academic record. He is a master's in computer applications, MCA (H), and has several certification courses from OMCP and Google, etc. Pankaj is a versatile scholar and Trainer, possessing a hard-core Digital Marketing experience of more than 8 years.
Rajesh Kapur
Chief Operating Officer
Mr. Rajesh Kapur has over 30 Years of post-qualification experience in the Real Estate, Construction, Contracting, Electromechanical, Engineering, Healthcare and Academic sectors. Presently working with Delphi as Chief Operating Officer. Prior to joining Delphi he was working with reputed companies in various Roles like Head of Finance, Finance Manager. He is an Expert in ERP implementation and presently he is handling the entire Admin & Finance functions of the Company & also Corporate Clients. He has a keen interest in academic matters and training.
Our Expert Advisors
Dr. Jagannathan
Ph.D., M.COM., FICWA, FCS, IP
Advisor – Academics
A rare blend of Professional competency and academic excellence, joined the Advisory Board of Edudelphi Education to share his rich experience in the field of Professional Education. He is a Ph.D in Commerce and a M. Com from the University of Delhi. He is also a Fellow member of both the Institute of Cost Accountants of India and the Institute of Company Secretaries of India.
In his professional Career, he was Director (Technical) and also the Secretary (Executive Head) of the Institute of Cost Accountants of India. He also held the position of Executive Secretary of the South Asian Federation of Accountants (SAFA). He was the Principal of Dyal Singh College, University of Delhi. He was also the Professor and Head-School of Management, Doon University, Dehradun. He also acted as visiting faculty in many reputed management Institute and Universities. Presently Dr. Jagannathan is an Independent Insolvency Professional (IP) and also a Partner , Ramanath Iyer & Co. , Cost Accountants. He is also a Member of the Governing Body of SGT University, Gurgaon.
Dr. Chandru
M.Com, FCMA.
Advisor- Corporate Training
D.Chandru is a senior Fellow Member of The Institute of Cost Accountants of India. He was associated with the Institute for over 38 years and is the former Director (CPE) OF THE INSTITUTE.
He has more than 38 years of experience in Designing and Organizing Management Development Programs – FOR the Executives and Officers of the Public and Private Sector companies, Government Departments like Indian Navy, Indian Airforce and Indian Railways etc., Multinational Companies, ,Banks and Insurance companies in India and abroad.
He has conducted Programs in various areas of Finance, Accounting, Taxation, Cost Management, IFRS, Indian Accounting Standards(Ind AS), Project Management , Contract management, Behavioral Science, Finance for Non finance executives etc. He has organized more than 1500 Management Development Programs(MDPs). He continues to advise on corporate training.
Thomas Mathew
B.COM(Hons.), PGDM, FCMA
Mr. Thomas Mathew, a hard core professional with thirty plus years of Post qualification experience in the field of Finance, Investments and securities market, joined the Advisory Board of Edudelphi Education to take it forward to the next level of excellence. A Fellow member of the Institute of Cost Accountants of India and also a Post Graduate Diploma in Business Management.
Presently, He is the Managing Director cum CEO of the Odisha Capital Market Enterprise Ltd (Formerly known as Bhubaneswar stock exchange). He is also a Director of the Bhubaneswar Shares and Securities Ltd. and a Board Member: Institute of Management and Information Science, Bhubaneswar.
Previously, He was the Chairman and Director General of the Mangalam Institute of Management and the Chairman of the Indian Institute of Hotel Management. He was a visiting faculty to many Business schools including Xavier Institute of Management, Bhubaneswar (XIMB), Bhubaneswar IMIS, Krupajal Business School Bhubaneswar Etc. He was also a visiting Faculty of both the Ranchi and Bhubaneswar Chapter of the Institute of Cost Accountants of India.
Dr. Atri Bhowmik
CMA USA, FCMA, PgDM, M.Com
We are honored to have Dr. Atri Bhowmik as the member of our Advisory Board. Dr. Bhowmik brings with him over 25 years of Experience in various Fields and Positions. A Hard-Core Finance Professional, having a Vast Experience in Finance, Accounting, Management and Auditing in Academic sector. He traveled widely in many Countries on Business and Teaching Assignments. Formulating the Finance Policies & Procedures, Implementing Strong Control System in any Universities are a few achievements among many others to his Credit. He was awarded PHD from Calcutta University for his research on "Financial Control System of Universities in view of Academic Globalization". He is also Honorary Member of the Governing Bodies of Various Universities, Technology Institutes and Engineering Colleges in India. He is also in the Board of Directors in Various Private and Government Organizations.
Dr. Bhowmik is a regular contributor for various Professional Journal and Author of many Books. He also presented Papers in various National and International Seminars on Finance, Accounts and University Administration and Education.