Overview of CDCS Training Course
Certificate for Documentary Credit Specialist (CDCS) certification will help you develop your skills and advance in your trade finance career. It enables documentary credit specialist to demonstrate practical knowledge and understanding of the complex issues involved in the practice of documentary credit.
Enrolling in our CDCS training online course will provide you with comprehensive knowledge and practical skills necessary to navigate the intricate world of documentary credit.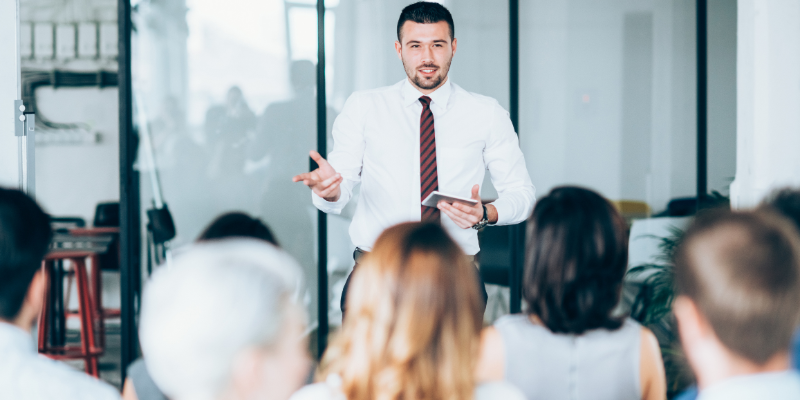 As a trade finance professional, you must understand the significance of documentary credits as well as the need to ensure that all parties follow international guidelines. You will learn to:
It broadens your knowledge and comprehension of the complex issues surrounding documentary credit best practices.
It teaches you how to comply with regulatory requirements.
Learn about documentary credits, including the products, parties, processes, and rules that underpin documentary credit transactions.
Documentary credit risks, breaches, and irregularities must be identified.
Take charge of documentary credit transactions.
Use your understanding of processes, ICC rules, and trade terms.
CDCS Certification Benefits
You can qualify in as little as six months.
Online learning is available at any time and on any device.
Knowledge Bank and Financial World magazine provide research tools and industry analysis.
With an internationally recognized qualification, you can demonstrate your expertise.
For the three-year validation cycle, add the professional designation 'CDCS' after your name. Improve your career and advancement opportunities
CDCS Course Details
With our expert instructors and interactive learning materials, you will gain a deep understanding of the rules and regulations governing international trade finance. This certification will not only enhance your professional credibility but also open doors to exciting career opportunities in the global trade industry.
CDCS Consists of one unit
Unit 1: Principles and Practices of Documentary Credit Transactions (PDT)
Documentary credits – types, characteristics and uses, including standby credits
Rules and trade terms, including UCP600, ISP98, ISBP 745, Incoterms 2020 and URR 725
Parties to documentary credit transactions and their roles and obligations
Types and methods of payment and credit used in documentary credit transactions, including the concept of autonomy
Types of transport, commercial and financial documents used in documentary credit transactions
Risk issues, including types of risks, control, and possible mitigations
Related products, including letters of indemnity, airway releases and steamship guarantees
Why Delphi?
Certified & Professional Trainers
Our faculties are qualified & industry experts with significant experience in their domain.
Live Instructor Led Training
We conduct live classes through GoToMeeting, Zoom and other live meeting software.
Cloud e-learning portal
Get live class notifications, view class recordings, or practice questions all in one access.
Flexible Batch Timings
All our batch schedules are designed to support work while you study principle.
Placement Assistance
We guide you to benefit from the newly acquired global professional certification.
Reputed Study Materials
We provide internationally reputed study materials with our customized success slides.
Your success is our aim, earn professional certification with us and soar to the new heights of success.
Improve your CV, get your dream job!