Benefits of CRISC Certification Training
CRISC certification is designed for professionals to establish a common language to facilitate communication and understanding between IT groups and stakeholders. CRISC designation will not only make you stand out in today's competitive market over your non-certified counterparts but also it will lead you to higher earning potential.
ISACA Stats
30k+
certification holders
Annual Salary
Many cloud security certifications are available, but CCSP from ISC2 is one of the most wanted certifications across the globe. CCSP is an acronym for ISC2 certification Certified Cloud Security Professional. This CCSP certification keeps candidates current on emerging technologies, new strategies, and new threats.
Top Hiring Companies







[related_events num="1″ cat="48″]
Why CRISC Certification
Certified in Risk and Information System Control validate your existing knowledge and experience in identifying, evaluating, and prioritizing risks in real-world situations. CRISC training provides you benefits like knowledge of IT security models, experience in designing risk-based controls for information systems, and the ability to mediate between risk control and business needs.
The Certified in Risk and Information Systems Control (CRISC) program, recognizes a wide range of professionals for their knowledge of enterprise risk, and their ability to design, implement and monitor information systems controls to mitigate such risk.
The CRISC certification is ideal for those professionals who have working experience with risk identification, assessment, and evaluation; risk response; IS control design and implementation, and IS control monitoring and maintenance.
The CRISC course demonstrates that the candidate is able to find IT risk and help their organization to accomplish its business objectives.
CRISC Certification Course
Certified in Risk and Information Systems Control certification (CRISC) is an enterprise risk management qualification, favoured by professionals looking to build upon their existing knowledge and experience of IT/Business risk, identification and implementation of information system controls.
New CRISC Domain Name

Now that you have seen the CRISC Certification syllabus, let us go through each domain in detail.
Governance (26 Percent)

In this particular domain, 26% of the CRISC Certification Syllabus is covered. And here, you'll learn how one can analyze and evaluate IT risk. In addition, you will have a glimpse of both Organizational Governance and Risk Governance. Most of the Organizational structure, goals, roles, responsibilities, and culture required for a business process are explained here. Moreover, you will learn about Risk Profile and Risk Tolerance with Professional Ethics of Risk Management.

IT Risk Assessment (20 Percent)

The IT Risk Assessment domain covers roughly 20% of the CRISC Certification Syllabus. In this domain, you will learn to determine the likelihood and impact of risks on business goals that can benefit the organization and make effective risk-based decisions.

Here, the analysis and evaluation of risk scenarios is an important requirement because it allows you to determine the probability and degree of damage that a particular risk will cause. In addition, you are also assessed on your ability to identify the status quo of existing Information System controls and if they effectively mitigate IT risks.

You will also understand how to review the results of risk and control and assess any shortcomings presented in the existing environment. You will also learn to assign the correct ownership of risk for accountability and communicate these results to top management and stakeholders. In addition, this domain also shows you how to update the risk register regularly.

Risk Response and Reporting (32 Percent)

The third domain, which accounts for about 32% of the CRISC certification syllabus, determines risk response options and evaluates the efficiency and effectiveness of risk management. You will have the capability to consult with the risk owners to introduce or formulate measures that align with the business purpose. Consulting with risk owners helps in developing efficient risk action plans through making informed decisions. In addition, this CRISC syllabus domain and design and implementation cover how to validate a risk action plan.

Since accountability is key here, must establish a clear communication line between stakeholders in risk ownership. You'll also learn how to generate effective and efficient control measures. In addition, you'll learn how to define and establish key risk indicators to manage risk changes. These changes are critical because they tend to change the IT risk profile of the organization. Reporting these findings is essential to ensure decision-making by relevant stakeholders and also realizing business objectives.

Information Technology and Security (22 Percent)

The requirement for the reduction of the risk of data breaches and attacks in IT systems is increasing. So, applying security controls to prevent unauthorized access to sensitive information is necessary. It is the key area in the 4th domain, which covers around 22% of the syllabus.

In this domain, you will get to know the principles of both Information Technology and Information Security. In addition, you will learn Information Security Concepts, Frameworks, and Standards along with IT Operations Management with many emerging technologies.
Who should become a CRISC?
IT Risk Analyst & IT Auditors
IT Network Professionals & IT Project Manager
Compliance Professionals & Auditors
Information Security Professionals & ERM Professionals
Job positions after Online CRISC Course
IT Risk Management Professionals
Control Professionals
Project Managers
Business Analysts
Compliance Professionals
Risk Professionals
Chief Information Officer
Chief Information Security Officer
Security risk strategist
Why Delphi?
Certified & Professional Trainers
Our faculties are qualified & industry experts with significant experience in their domain.
Live Instructor Led Training
We conduct live classes through GoToMeeting, Zoom and other live meeting software.
Cloud e-learning portal
Get live class notifications, view class recordings, or practice questions all in one access.
Flexible Batch Timings
All our batch schedules are designed to support work while you study principle.
Placement Assistance
We guide you to benefit from the newly acquired global professional certification.
Reputed Study Materials
We provide internationally reputed study materials with our customized success slides.
Exam Pass Guarantee
We guarantee you'll pass your exam on the first attempt. Learn more.
How to Become a CRISC?
02
SUBMIT AN APPLICATION
Within 5 years of the exam passing date with verified evidence of a minimum of at least 3 years of cumulative work experience performing the tasks of a CRISC professional across at least 2 CRISC domains.
Of the two required domains, one must be risk-related, either Domain 1 (IT Risk Identification) or 2 (IT Risk Assessment).
There will be no substitutions or experience waivers.
03
ADHERE TO THE ISACA CODE OF PROFESSIONAL ETHICS.
04
AGREE TO COMPLY WITH THE CRISC CONTINUING EDUCATION POLICY.
Online CRISC Course – Trainer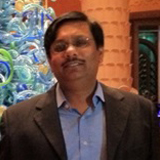 Qualified Engineer, CSCP, PMP, CISA, CISM, CRISC, CDPSE
Mr. Kashif Akhtar is an experienced Engineer and Supply Chain Professional with vast experience in Supply Chain, Contracts Management and Supply Chain various ERP tools. Read More
Online CRISC Course – Highlights
Self Paced
ELearning at your own pace
24+ Hours Of Recorded Videos
Access To Delphi E-Learning Portal
Exam Success Slides Access
Practice Questions
24*7 Support
Live Online
Live Instructor Led Online Classes
24+ Hours Live Online Training
Access To Delphi E-Learning Portal
Exam Success Slides Access
Practice Questions
24*7 Support
Mock Tests
Free Career Guidance
Revision Class Before Exam
In-house Live
Corporate or One to One Training
24+ Hours Live Online Training
Access To Delphi E-Learning Portal
Exam Success Slides Access
Practice Questions
24*7 Support
Mock Tests
Free Career Guidance
Revision Class Before Exam
Online CRISC Course FAQs
Frequently asked questions for Online CRISC Course
For registering yourself for the Certified in Risk and Information Systems Control (CRISC) certification examination follow the following steps:
Go to the official website of Certified in Risk and Information Systems Control (CRISC).
Click on Register now Option.
You will be redirected to the registration page. Then, schedule your examination according to your comfort and requirement.
Follow the prompt, complete the registration.
Make the payment.
You will receive a confirmation mail from ISACA.
Our Course consists of following which is unique in the market:
Theoretical Knowledge – Academic Part
Real Time Knowledge _ based on real time and current Scenarios
Real Life Case Study
CPEs
Delphi Faculty is managed by Industry Professionals
We at Delphi have our own proven methodology – we do not follow competitors and other service providers as we believe in delivering education and making careers that are associated with value addition.
Self Paced Video Course Study on your Own?
Don't have time to attend the live classes, no worries. Get the Internationally reputed Self Study kit and access to our e-learning portal at the best price and prepare for your CRISC Certification in your own style.
Get Access to
Internationally Reputed Study Materials & Exam Kit




100+ Hours of Recorded Videos




3,000+ Practice Questions & Mock Tests




24*7 Access to EduDelphi e-learning portal




Expert Doubt Clearing Sessions
CISM Course Reviews

Bhavin Raithatha
Staff is professional and humble. Knowledgeable faculty. Flexible approach and certainly good choice. I would recommend approaching Delphi Star Training Centre for necessary coaching and guidance.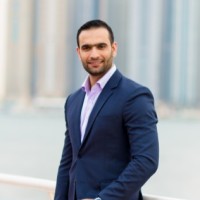 Rashid Humaid Al Badi
This institute is one of the best institute which provides training in CISA. MS Munawar is highly experienced. I gained lot of knowledge in CISA. Thanks to DELPHI. All the best.

Sneha Yawalkar
Course start with details on what the participants can avail by training the course.

Mobbashar Khan
Good training by a knowledgeable instructor and supported by appropriate facilities.