Corporate Training Solutions
If a business is not growing, expanding, then it has become stagnant, and in today's competitive world, there is just no scope of resting on past achievements. Therefore, in order to retain your competitive edge, get your employees trained by us today.
Team Training
Different employees in your organization will have different skill sets. Nurturing your employees in their specific skill set will add productivity and value to your organization. You can get individual employees trained on different courses that we offer, and we will tailor a custom package for you as per your requirements. For more information, please take a moment to fill up the form below and we will get back in touch with you as soon as possible.
On-Site Training
When a number of your employees need to be trained in the same course, we offer the opportunity to go in for on-site training. We need just three things from you to conduct this training:
A space for the lectures to be delivered
A minimum number of candidates
An environment that facilitates studying
You provide these three things, and we provide the rest, and it leads to a better future for your organization.

Why Choose Delphi for your people?
| | | | |
| --- | --- | --- | --- |
| | We have the trainers with the most experience in the fields they represent. | | We provide a cost effective solution compared to our competitors. |
| | We have a dedicated account manager to address all the queries or requirements that may arise. | | We conduct a revision session if required, which improves the chance of clearing the certification. |
Why Invest in your people?
| | | | |
| --- | --- | --- | --- |
| | Training your employees for skills they can also use elsewhere adds tremendous value to your organization. | | Training your employees in skills they are already proficient in increases your organization's productivity. |
| | Employees are more likely to remain with your organization when you add to their career growth by training them. | | The quality of work output increases exponentially as the skills in your employees develop beyond regular levels. |
Get a Quote
We Have received your Inquiry, Our In-Person Training Executive will get back to you shortly. Thank You!
Our students have this to say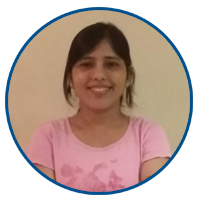 "The instructor's knowledge was thorough, and I particularly like the personal attention towards each one in the batch. The material was simplified enough that even with a basic grasp of accounting, you soon start using the more advanced techniques. Overall, I am very satisfied with the training provided and the staffs of Delphi Star Training."
We were fortunate to work with