ACCA Course in Dubai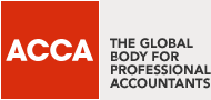 ACCA (The Association of Chartered Certified Accountants) is the world & rsquo;s leading body of Professional Accountants with 178,000 members and 436,000 students in 180 countries. The ACCA qualification helps to develop successful careers in the fields of Accounting, Banking, Management and Consulting and is a major advantage in competing for senior roles. ACCA has a wide network of 92 offices and more than 8,500+ approved Employers Worldwide, who provide high standards of Employee Learning and Development.
ACCA have a presence in accounting for more than 110 years. ACCA Dubai professionals get preferential immigration status to Australia, Canada, UK, New Zealand, Ireland etc.
Eligibility Criteria for ACCA Qualification
Three GCSEs and two A Levels in five separate subjects including Mathematics and English or their equivalent are required for this Accountancy Qualification.
Foundation Level Qualification:
None, it is open access. So if you do not have the entry requirements to start at the ACCA Qualification, you can start your studies here. If you are starting out in accounting and finance or already working in finance but have no formal qualifications, you can start your journey for ACCA qualification at our Foundations Level.
Relevant Degree holders from ACCA-Accredited Institutions may be exempted from all nine exams within the Fundamentals Level and register directly at the Professional Level. Degrees with some relevance may also qualify for exemptions.
Upcoming Batch Schedules
| Training Type | Start Date | Course Fees | | |
| --- | --- | --- | --- | --- |
| Blended – Classroom + Online | 23.02.2018 | AED 4499 | Join Online | |
| Live Instructor-Led Online | 23.02.2018 | AED 3999 | Join Online | |
| Online Video Training | Self Paced | AED 999 | Join Online | |
ACCA Subjects:
ACCA Fundamental Level:
Knowledge Module:
F-1: Accountant in Business

F-2: Management Accounting

F-3: Financial Accounting
Skills Module:
F-4: Corporate and Business Law

F-5: Performance Management

F-6: Taxation

F-7: Financial Reporting

F-8: Audit and Assurance

F-9: Financial Management
ACCA Professional levels:
P-1: Governance, Risk and Ethics

P-2: Corporate Reporting

P-3: Business Analysis
Options (Two to be completed)
P-4: Advanced Financial Management

P-5: Advanced Performance Management

P-6: Advanced Taxation

P-7: Advanced Audit and Assurance
Process of obtaining ACCA Qualification
After completing your training with us, depending on your Entry Point, you will be required to score 50% or more in all the 14 exams or the 5 exams had you been exempted.

The knowledge Module exams are computer based and can be taken throughout the year. For all other papers, exams are held 4 times in a year, i.e. March / June / September / December.

After completion of the knowledge module, students will be awarded the ACCA Diploma in Accounting & Business.

After completion of the skill module, Students will be awarded the ACCA Advanced Diploma in Accounting & Business. At this point students are eligible to study for the Oxford Brookers bachelor 's Degree in Applied Accounting.
ACCA Course Highlights
Classroom Training
Learn from Industry Experts and prepare yourself for ACCA Certification.
Study Material
Hard Copy of Study Notes
Online Materials
Topic wise Study Material in the form of Presentation, Case Studies, Practical Exercises and Quiz or Assignments with detailed answers and explanation.
24×7 Forum
Doubt solving forum to interact with Faculty & Fellow Students.
Assignments & Cases
Work on Real Time cases from different Domains.
24×7 Online Access
24×7 Access to Course Material (Unlocked Excel Models, Presentations, etc)
How to Become a ACCA in Dubai?
To achieve the ACCA Qualification, Candidate must finish 14 exams along with Ethics Module and a relevant Experience of 36 months.
Where are exams held for ACCA in Dubai?
UAE students can appear in Dubai & Abu Dhabi Examination Centers.
ACCA Course Duration –
Full time students can complete their course in 1.5 – 2.0 years and part time students in 3.0 – 3.5 years. However, this will be dependent in part on the number of ACCA exemptions awarded. For more information about ACCA, please visit www.accaglobal.com