Career after becoming CISA Certification
CISA certified professional shows that you have to meet the worldwide accepted standards for auditing, security, and control of Information technology and now ready to work as Information Systems Audit Managers, Information System Auditors or Security consultants. The career path as a CISA certified professional is rather rewarding.
Annual Salary
Position

Avg Salary

Assistant Auditor

$54,006

Internal Auditor

$59,329

IT Auditor

$68,222

Quality Assurance Manager

$81,083

Senior IT Auditor

$87,503

Senior Manager Auditor

$123,564

Internal Auditing Manager

$101,574

Internal Audit Director

$132,936
Source: www.payscale.com
Top Hiring Companies







Register for our Upcoming Webinar
We regularly conduct introductory Webinar sessions for CISA course
Fill this form to get an invite to our next expert webinar session.
Why CISA Certifications?
CISA enables you to be recognized, not only domestically, but at an international level, as a professional with knowledge, skills, and the credibility to offer opinions and solutions, and to audit all areas related to information systems.
CISA demonstrates your proven experience in helping enterprises navigate a complex and evolving regulatory landscape, leverage standards and expertise, and reducing the complexity and time necessary to manage vulnerabilities, measure security and ensure compliance.
When you can add "Certified" to the Information Systems Auditor title on your resume, other professionals will see that you are a qualified and acknowledged expert who has been tested, proven and who continues to develop in the field.
When you perform an audit as a CISA, you will have an added level of confidence that academic degrees alone cannot match. Your certification will also give you an edge when it comes time to negotiate salary or a consultation fee.
CISA certification in Dubai – Course Details
The CISA Certification is focused on providing an improved understanding of Security Audit Processes and better awareness of how to protect Information Systems.
CISA Certification in Dubai – Course Content:

CISA exam has five domains. This refers to the way the exam content has been organized or split into five different domains. The percentages of material in the exam covered by each section has recently changed with 2019 updates.
Domain-1- Information System Auditing Process (21 percent)
Domain-2- Governance and Management of IT (17 percent)
Domain-3- Information Systems, Acquisition, Development and Implementation (12 percent)
Domain-4- Information Systems Operations and Business Resilience (23 percent)
Domain-5- Protection of Information Assets (27 percent)
Comparison with Other Professional Certifications
| | | | | |
| --- | --- | --- | --- | --- |
| Certification | CISA | CISM | CISSP | CRISC |
| Affiliation | Information Systems Audit and Control Association-ISACA | Information Systems Audit and Control Association-ISACA | International Information Systems Security Certification Consortium (ISC)² | Information Systems Audit and Control Association-ISACA |
| Careers Options | Information System Audit | Information Technology Manager | Governance body | Risk Controller |
| Exam Parts | 1 exam | 1 exam | 1 exam | 1 exam |
| AVG Salary | $132,000 | $124,455 | $165,144 | $146,480 |
| Duration | 3 Months | 3 Months | 6 Months | 3 Months |
| Exam pattern | MCQ | MCQ | MCQ | MCQ |
Who should become a CISA?
Internal and external auditors (both IT and financial)
Compliance officers
Information security professionals
Risk management professionals
IT professionals & management
Job positions after CISA
IS / IT Managers
IS / IT Auditors
IS / IT Consultants
IS / IT Audit Managers
Internal auditor
IS analyst
IT audit manager
IT project manager
IT security officer
Network operation security engineer
Why Delphi?
Certified & Professional Trainers
Our faculties are qualified & industry experts with significant experience in their domain.
Live Instructor Led Training
We conduct live classes through GoToMeeting, Zoom and other live meeting software.
Cloud e-learning portal
Get live class notifications, view class recordings, or practice questions all in one access.
Flexible Batch Timings
All our batch schedules are designed to support work while you study principle.
Placement Assistance
We guide you to benefit from the newly acquired global professional certification.
Reputed Study Materials
We provide internationally reputed study materials with our customized success slides.
Exam Pass Guarantee
We guarantee you'll pass your exam on the first attempt. Learn more.
How to Become a CISA?
01
Register for the CISA Exam

There is no prerequisite to take this exam. As long as you have given this a good thought and believe that the CISA exam is useful for your career, go ahead. You can become a member of ISACA to get daily updates, networking with other ISACA certified professionals and also get discount on exams
02
Complete the CISA Exam

It is a 4-hour exam consisting of 150 questions in multiple choice format. Anyone can take the exam as long as they pay the registration fees. You must pass with a score of at least 450.
03
Fulfill the Experience Requirement

You need to have at least 5 years of experience in information system auditing, control or security.The work experience must be gained within 10 years preceding the application date, or within 5 years from the date of passing the exam
04
Maintain the Certification

Maintain CISA active status by paying the maintenance fees and fulfilling the CPE requirements. You'll need to have at least 20 contact hours per year, and 120 contact hours within a fixed 3-year period.
CISA Course in Dubai – Course Trainer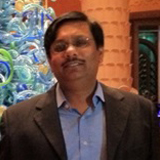 Qualified Engineer, CSCP, PMP, CISA, CISM, CRISC, CDPSE
Mr. Kashif Akhtar is an experienced Engineer and Supply Chain Professional with vast experience in Supply Chain, Contracts Management and Supply Chain various ERP tools. Read More
CISA Certification in Dubai – Course Highlights
Self Paced
ELearning at your own pace
30+ Hours of Recorded Videos
Access To Delphi E-Learning Portal
Exam Success Slides Access
Practice Questions
24*7 Support
Live Online
Live Instructor Led Online Classes
32+ Hours Live Online Training
Access To Delphi E-Learning Portal
Exam Success Slides Access
Practice Questions
24*7 Support
Mock Tests
Free Career Guidance
Revision Class before Exam
In-house Live
Corporate or One to One Training
32+ Hours Live Training
Access To Delphi E-Learning Portal
Exam Success Slides Access
Practice Questions
24*7 Support
Mock Tests
Free Career Guidance
Revision Class before Exam
CISA Course in Dubai – FAQs
Frequently asked questions for CISA Course
Self Paced Video Course
Study on your Own?
Don't have time to attend the live classes, No worries. Get our online Self Study kit and access to our e-learning portal at the best price and prepare for your CISA Certification in your own style.
Get Access to
30+ Hours Recoded Videos
Practice Questions
Access to e-learning portal
Up to 4 Hours Expert Doubt Clearing Session
CISA Course Reviews

Bhavin Raithatha
CISA
Staff is professional and humble. Knowledgeable faculty. Flexible approach and certainly good choice. I would recommend approaching Delphi Star Training Centre for necessary coaching and guidance.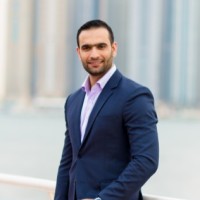 Rashid Humaid Al Badi
CISA
This institute is one of the best institute which provides training in CISA. MS Munawar is highly experienced. I gained lot of knowledge in CISA. Thanks to DELPHI. All the best.

Sneha Yawalkar
CISA
Course start with details on what the participants can avail by training the course.

Mobbashar Khan
CISA
Good training by a knowledgeable instructor and supported by appropriate facilities.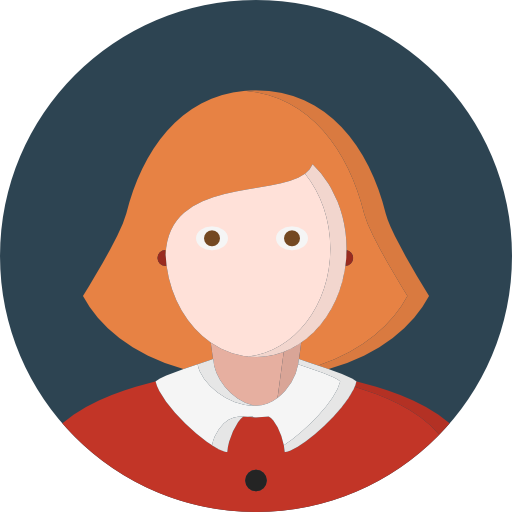 Fazaa
CISA
It is interesting about on how we will target specifically our customers and we got ideas that our page will be popular by using which techniques .we got to know tools on how we can get leads.