CPA Certification Course Outline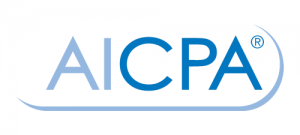 A CPA (Certified Public Accountant) is the highest standard of competence in the field of Accountancy across the globe. The exam is administered by the AICPA (American Institute of Certified Public Accountants), which is the world's largest Public Accounting Body.
Benefits of CPA Certification:
CPA certification opens doors to a wide variety of accounting career options. Some major areas in accounting include; Assurance Services, Forensic Accounting, International Accounting, Internal & External Auditing, Tax & Financial Planning, Consulting Services, Forensic Accounting. CPA's are the most sought after Professionals amongst the GCC countries & other part of the world. With global recognition, a CPA can always find the best place to work anywhere in world and a salary with at least 30 – 40% more than the other Accounting Professionals.
CPA Certification holder earns at-least 30% to 40% more than their non-credentialed counterparts

Over time, more frequent and higher-level promotions can widen the salary gap to as much as $50,000

In 2016, compensation levels for Finance and Accounting positions are expected to increase by 4.7 percent
CPA Course Eligibility:
Every state in USA has its own CPA requirements but in general M.Com / M.B.A. / ICWA / CA are eligible. BBA / BA / BSc graduates (4 years) with Accounting subjects are eligible, subject to conditions. However, the exact CPA requirements will vary from State to State. You can get in touch with our Course Counselor for further details
CPA Course Structure:
The new CPA exam consists of four papers:
Financial Accounting & Reporting (FAR)
Auditing & Attestation (AUD)
Regulation (REG)
Business Environment & Concepts (BEC)
CPA Exam is Computer based Exam
Upcoming Batch Schedules
| Training Type | Start Date | | |
| --- | --- | --- | --- |
| Blended – Classroom + Online | 15.09.2018 | Join Online | |
| Live Instructor-Led Online | 15.09.2018 | Join Online | |
Minimum Passing Mark:
Passing Criteria for CPA Certification in each subject is 75%.

CPA Certification Credits for passed papers are available for 18 months
CPA Examination Center:
Prometric centers in UAE, Kuwait, Bahrain, Lebanon, Japan & Brazil subject to conditions.
Citizens of India now able to take CPA examination in Middle East including Dubai & Abu Dhabi. To locate the Prometric Center please visit www.promeric.com
CPA Exam Fee:
CPA Exam Fees vary from one jurisdiction to another. For information about fees in a specific state or territory, visit the appropriate Board of Accountancy Website. Generally, Exam Registration fee is $250, Exam Fees per paper U S Location is $250 and additional fee for international location is $250.
CPA Certification Course Highlights
Classroom Training
Learn from CPA Certification Industry Experts and Prepare yourself for CPA certification.
Study Material
Hard Copy and Soft Copy of Study Notes
Online Materials
Topic Wise study material in the form of Presentation, Case Studies, Practical Exercises and Quiz or Assignments with detailed answers and explanation.
24×7 Forum
Doubt solving forum to interact with faculty & fellow students.
Assignments & Cases
Work on real time cases from different Domains.
24×7 Online Access
24×7 Access to Course Material (Unlocked Excel Models, Presentations, etc)
FAQs
Frequently asked questions